Director of Remote Services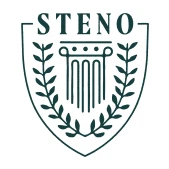 Steno
Remote
Posted on Thursday, May 11, 2023
Director of Remote Services, Remote Services (Remote)
Full-Time, Remote / Salary, Exempt / Includes Benefits, PTO, Flexible Schedule, Equity
Steno is growing! We're looking for a Director of Remote Services to join our winning team. In this role, you will report directly to our COO, and collaborate with leadership to develop and meet company goals while supplying expertise and guidance on fulfillment operations, projects, and systems.
Who are you?
You are an operations leader, with a background in scaling practices & enabling margin expansion in the court reporting, legal services, or legal technology industries. You feel comfortable establishing, communicating, and implementing operations-related policies and standards to ensure effective and consistent support and execution.
If you're looking for a company that offers support, guidance, an abundance of killer giphys, and unlimited potential to grow into your best self, you can bet we'd love to have you too.
On a regular basis you will
Lead teams of Video Managers, videographers, and editors located across multiple locations and time zones responsible for the accurate videographer staffing of in-person and remote depositions, as well as the timely processing of Steno's video product offerings and associated technical support for customers.

Own operation and maintenance of the Steno Tech Support Line and Zendesk SLAs, expert productivity targets and quality measures for all aspects of live deposition support and video products.

Build and execute a strategy that enables the team to optimize their work, including:

Identifying efficiency opportunities and working with cross-functional stakeholders to unlock them (operations, product)

Identifying quality improvement opportunities and unlocking them with cross-functional partners where needed

Building demand and capacity planning models to ensure that we can service the demand for video depositions and video products on a daily basis for our customers

Ensuring videographers and editors have the tools they need to be successful (training, tools, systems, etc.)

Identifying, recommending and implementing new processes, technologies, and systems to improve and optimize organizational effectiveness and efficiency

Balance priorities and drive workstreams short and long term; executing on immediate priorities while maintaining a focus on Steno's Objectives & Key Results (OKR) Plan and building capabilities for the long term

Lead coordination and integration of efforts among operations, engineering, product, and customer support divisions to improve workflow, operational efficiency and customer outcomes
You're gonna crush it if
You have 7-12 years in operations experience for service delivery businesses 

You have a thorough understanding of practices, theories, technologies, and policies involved in operations management, business and finance

You have managed managers before and successfully guided them to bring out the best in their teams

You have created and scaled teams of direct reports and instilled a feedback culture

You are comfortable in high-growth settings with demonstrated abilities to enable organizations to scale

You have a track record of driving legacy processes to automation at scale

You have demonstrated ability to influence a large team as a seasoned manager

You have high-level communication skills  (written and oral) and experience collaborating cross-functionally in matrixed environments
Compensation & Benefits
Salary - $130,000 - $150,000

Health, Vision, & Dental Benefits - generous company-sponsored health plans for both employees and dependents, including comprehensive vision & dental

Wellness/Mental Health - shared benefits to be used among employees and families

Flexible Paid Time Off - allowing employees to find balance in their lives

Options of Equity - we know our success is nothing without our team

Access to a 401k, a home office setup, and a monthly stipend to cover internet/phone - and more!
Our Team
The Operations team is a highly-reliable group of professionals working throughout the country and plugged into the Court Reporter community. The team works with tight deadlines and high client expectations, but consistently exceeds expectations and removes friction for clients. Despite a documented history of extreme client happiness, the team is constantly in search of process enhancements to maintain our advantage.
About Steno

Founded in 2018; grown from 9 to a fully remote team of about 200 in 4 years

Values: be highly reliable, constantly innovate, operate with a hospitality mindset

Diverse backgrounds welcome! Steno employees have a unique blend of legal, technology, operations and finance experience

We are revolutionizing the litigation and court reporting industry

Flexible litigation financing (e.g., DelayPay)

Cutting-edge technology - unique products and integrations to maximize the output of legal professionals

White glove, concierge customer service that our clients rave about
Steno is an equal opportunity employer and does not discriminate based on race, religion, color, sex, gender identity, sexual orientation, age, non-disqualifying physical or mental ability, national origin, veteran status, or any other basis covered by appropriate law. All employment is decided based on qualifications, merit, and business needs. Applicants needing special assistance or accommodation for interviews or website access may contact us by sending an email to hr@steno.com.
Note: Steno personnel will always have either a steno.com email address or will contact you via Rippling Applicant Tracking. Act with caution if asked for personal information. Background checks, for example, are only conducted after an offer has been extended.