​Litigation Support Specialist 1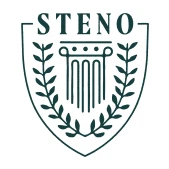 Steno
Customer Service
Los Angeles, CA, USA · Remote
Posted on Saturday, August 12, 2023
Litigation Support Specialist 1 (California preferred, PST required)
Full-Time, Remote / Hourly, Non-Exempt / Includes Benefits, PTO, Flexible Schedule, Equity
Steno is growing! We're looking for a Litigation Support Specialist 1 to join our winning team, which is revolutionizing the court reporting industry every single day. We're a diverse team from all over the country (and beyond) and we're crazy about redefining the boundaries of an outdated industry.
Our Litigation Support Specialists are the driving force behind our Litigation Support team, ensuring client orders are fulfilled per service agreements, and supporting the rollout of new Steno product offerings across court filings, service of process, and document retrieval. As a Litigation Support Specialist 1, you'll review incoming customer requests for accuracy, answer customer questions, input orders into our database, dispatch assignments to the appropriate vendors, and communicate status updates throughout the lifecycle of client orders.
Who are you?
We're looking for a highly organized individual who thrives in a busy, fast-paced environment--we know you've heard this before, but we're not kidding. We're growing--fast--so we're looking for folks who are excited to match pace and help us expand our litigation support services offerings. If you are ready to hit the ground running and want to have a direct impact on the services we provide to our clients, then this role is for you!
If a fast-paced environment that is equal parts challenging and rewarding doesn't motivate you, then the operations team is probably not the right fit. But if you thrive in a forward-thinking environment where you can use your knowledge of the legal industry to help change the support services landscape (and don't mind facing new challenges), then you may just find the home you are looking for here. Similarly, if you're looking for a company that offers support, guidance, an abundance of killer giphys, and unlimited potential to grow into your best self, you can bet we'd love to have you too.
On a regular basis you will
Enter and reconcile client and order information into our databases, including new assignments, updating documentation, status notifications, and closing orders.

Ensure the timely completion of customer orders assigned to you, meeting service level agreements.

Monitor and identify orders outside the service level and correspond with vendors to obtain updates.

Prioritize and monitor rush assignments for timely delivery and customer communication.

Maintain open lines of communication with customers, to address issues, order updates or new instructions.

Monitor jobs on multiple databases to ensure timely status and fulfillment.

Meticulously review customer submitted court documents in preparation for filing, service of process, or delivery for accuracy.

Review and acknowledge special instructions and/or additional customer requests and ensure that these are appropriately communicated to vendors.

Develop a solid understanding of filing and service of process requirements in the jurisdiction(s) covered.

Handle customer inquiries and escalations quickly, escalating to appropriate relationship owners when necessary.

Handle any vendor issues and questions relating to orders that are assigned to you.

Maintain accurate and concise notes of customer and vendor interactions.

Close and invoice customer requests.
You're gonna crush it if
You have a legal/litigation support background, specifically in the preparation of legal documents for filing and for service of process.

You're familiar with filing requirements and procedures for the California Superior Courts.

You have 2+ years of experience in either a customer service-oriented position or a position handling legal documentation.

You have experience eFiling documents with LegalConnect, GreenFiling or other eFiling portals.

You have experience with Legal CMS that facilitate service of process, court filings/copy jobs, and eFilings.

You've worked with legal support vendors, affiliates, and process servers for the fulfillment of service of process and court assignments.

You're a natural communicator and feel comfortable interfacing with people in every level of an organization.

You have the ability to work though highly detailed processes at an efficient pace, staying organized.

You hold and maintain a CALSPro CCPS designation.

You have the desire to work with a fast-paced and quickly growing tech start-up and are enthusiastic about the opportunity for growth within the company.

You reside in California (preferably) or in a location operating in pacific time (required).
Compensation & Benefits
Salary: $20 - $25/hour

Health, Vision, & Dental Benefits - generous company-sponsored health plans for both employees and dependents, including comprehensive vision & dental

Wellness/Mental Health - shared benefits to be used among employees and families

Flexible Paid Time Off - allowing employees to find balance in their lives

Options of Equity - we know our success is nothing without our team

Access to a 401k through Guideline

A home office setup and a monthly stipend to offset internet and phone costs
Our Team
Our Litigation Support team works directly with leadership to lead the charge into new markets and help evaluate and approve how our internal operations address the needs of our customers and our industry. We are a progressive and collaborative team, working cross-functionally with both internal and external employees to develop an innovative approach to litigation support services.
About Steno
Founded in 2018; grown from 9 to a fully remote team of about 200 in 4 years

Values: be highly reliable, constantly innovate, operate with a hospitality mindset

Diverse backgrounds welcome! Steno employees have a unique blend of legal, technology, operations and finance experience

We are revolutionizing the litigation and court reporting industry

Flexible litigation financing (e.g., DelayPay)

Cutting-edge technology - unique products and integrations to maximize the output of legal professionals

White glove, concierge customer service that our clients rave about
Steno is an equal opportunity employer and does not discriminate based on race, religion, color, sex, gender identity, sexual orientation, age, non-disqualifying physical or mental ability, national origin, veteran status, or any other basis covered by appropriate law. All employment is decided based on qualifications, merit, and business needs. Applicants needing special assistance or accommodation for interviews or website access may contact us by sending an email to hr@steno.com.
Note: Steno personnel will always have either a steno.com email address or will contact you via Rippling Applicant Tracking. Act with caution if asked for personal information. Background checks, for example, are only conducted after an offer has been extended.