Billing Assistant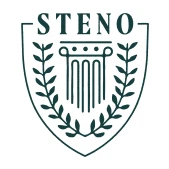 Steno
Administration
Remote
Posted on Saturday, September 2, 2023
Billing Assistant
Full-Time, Remote / Hourly, Non-Exempt / Includes Benefits, PTO, Flexible Schedule, Equity
Steno's Production Team is looking for a Billing Associate to join our Winning Team!
Who are you?
As Steno's Billing Assistant, you'll be supporting the billing experience for our clients, a cornerstone of what we do here at Steno. As we work to streamline processes, you'll support efforts communicating effectively across a variety of teams and markets.
Our Billing Assistants are highly organized and thrive in a fast-paced environment. You'll do well in this role if you have knowledge of billing procedures and close attention to detail, with strong analytical skills.
On a regular basis, you'll:
Monitor various correspondence inboxes, and respond to all messages in a timely manner or forward/escalate them to the proper parties.

Label and file incoming documents properly for further processing.

Facilitate inter-departmental communication of incoming orders and requests.

Process simple invoicing tasks such as cancellations.

Input new orders as they come in.

Assist the billing manager and billing associates with organizational projects and other tasks as needed.

Interface with both internal and external teams, communicating openly and efficiently–you'll excel if you have strong written and verbal communication skills.

Provide excellent and hospitable customer service–we care about each other and we care about our clients. You'll fit right in if you're excited to deliver that experience day in and day out.
You're gonna crush it if:
You have 1 + years of billing, finance, or accounting experience; court reporting or legal billing experience is a plus!

You are proficient on Mac and PC and master new systems quickly; Google Workspace and Slack experience is preferred–bonus points for experience with a wiki platform!

You're organized, adaptable, and comfortable wearing multiple hats.

You're capable of working independently in a fast-paced, remote environment and are comfortable learning on the fly.

You have the desire to work with a fast-paced and quickly growing tech start-up and you are enthusiastic about the opportunity for growth within the company.
Our Team
Our Production team is a highly reliable and super motivated team. A diverse group working throughout the country, we're responsible for review of our most sensitive and VIP depositions.
We are tech-savvy perfectionists and collaborative team players. Not only do we work under tight deadlines, but we are also constantly evaluating and reevaluating our own processes to make them more efficient than they were the day before!
If a fast paced environment that keeps you on your toes is not for you, then the Production team is probably not the right fit. But if you don't shy away from a little chaos and you are a natural troubleshooter with great attention to detail, then you may just find the home you are looking for here.
Compensation & Benefits:
Salary - $19-$22/hr

Health, Vision, & Dental Benefits – generous company-sponsored health plans for both employees and dependents, including comprehensive vision & dental

Wellness/Mental Health – shared benefits to be used among employees and families

Flexible Paid Time Off – allowing employees to find balance in their lives

Options of Equity – we know our success is nothing without our team

And more! – a home office setup, and a monthly stipend to cover internet/phone
About Steno
Founded in 2018; grown from 9 to a fully remote team of about 200 in 4 years

Values: be highly reliable, constantly innovate, operate with a hospitality mindset

Diverse backgrounds welcome! Steno employees have a unique blend of legal, technology, operations and finance experience

We are revolutionizing the litigation and court reporting industry

Flexible litigation financing (e.g., DelayPay)

Cutting-edge technology - unique products and integrations to maximize the output of legal professionals

White glove, concierge customer service that our clients rave about
Steno is an equal opportunity employer and does not discriminate based on race, religion, color, sex, gender identity, sexual orientation, age, non-disqualifying physical or mental ability, national origin, veteran status, or any other basis covered by appropriate law. All employment is decided based on qualifications, merit, and business needs. Applicants needing special assistance or accommodation for interviews or website access may contact us by sending an email to hr@steno.com.
Note: Steno personnel will always have either a steno.com email address or will contact you via Rippling Applicant Tracking. Act with caution if asked for personal information. Background checks, for example, are only conducted after an offer has been extended.