​Director of Marketing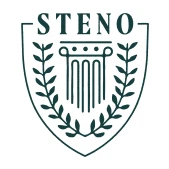 Steno
Marketing & Communications
Remote
Posted on Saturday, September 2, 2023
Director of Marketing, Marketing (Remote)
Full-Time, Remote / Salary, Exempt / Includes Benefits, PTO, Flexible Schedule, Equity
Steno is growing! We're looking for a Director of Marketing to join our winning team, which is revolutionizing the court reporting industry every single day. We're a diverse team from all over the country (and beyond) and we're crazy about redefining the boundaries of an outdated industry.
In this role, you will play a pivotal role in shaping and executing Steno's marketing strategies to drive growth, brand awareness, and customer engagement.
You will be responsible for leading and managing the marketing team, overseeing various marketing initiatives, and collaborating closely with stakeholders throughout the business to achieve our business goals.
Who are you?
You are a marketing leader with experience as a brand champion and a well-rounded skill set across multiple marketing functions. You have also successfully led marketing teams and have a track record of providing transformational marketing support for fast-growing companies and client-facing professionals.
On a regular basis you will
Develop and execute an integrated marketing strategy that includes branding, demand and lead generation, deployment of choice content and swag, and customer acquisition initiatives.

Manage, inspire, and help build a high-performing marketing team, ensuring marketing efforts are aligned with strategic company goals.

Create and implement strategies designed to improve brand awareness, company and GTM efficiency, and the quality of marketing deliverables.

Collaborate with the go to market organization and its leaders to make sure marketing efforts align with sales goals.

Develop and deliver regular reporting, highlighting key marketing performance metrics to measure success, and hold your team accountable.

Foster strong partnerships with the Engineering, Operations and Finance teams to drive cross-functional initiatives to ensure successful product launches and marketing campaigns.

Identify target audience segments, key competitors, and industry trends to inform marketing strategies.
You're gonna crush it if
You have 7+ years of well-rounded marketing experience across various functions including demand and lead generation, design and content creation, marketing operations, social media engagement, and product marketing.

You have 3+ years of leadership and/or people management experience within marketing and you're comfortable coaching and developing your team members.

You feel comfortable utilizing advanced analytical techniques to derive actionable insights from large datasets.

You have designed visual assets that companies have used for their advertising, promotion, and online presence.

You have demonstrated the ability to manage and develop high-performing teams.

You have demonstrated growth in marketing traction and brand awareness, and you have a proven track record of working collaboratively to consistently meet or exceed objectives.

You have experience managing and overseeing company social media accounts such as Facebook, LinkedIn, Twitter, and YouTube.

You are a tech-forward professional and you like to stay up to date with online marketing techniques and industry trends.

Experience in fully-remote, high-growth tech, or SaaS environments is a plus but not required. Similarly, experience with the legal industry is a plus, but not a requirement.
Compensation & Benefits
Salary - $140,000 - $175,000

Health, Vision, & Dental Benefits - generous company-sponsored health plans for both employees and dependents, including comprehensive vision & dental

Wellness/Mental Health - shared benefits to be used among employees and families

Flexible Paid Time Off - allowing employees to find balance in their lives

Options of Equity - we know our success is nothing without our team

Access to a 401k through Guideline

A home office setup and a monthly stipend to offset internet and phone costs
Our Team
Our GTM team is a high-growth, powerhouse group, focused on growing Steno's presence and impact. The team cultivates business relationships that help Steno achieve our big, audacious goals.
Composed of Marketing, BDR, Inside Sales, and Outside Sales teams, we work in direct partnership with our Customer Success and Executive teams to drive awareness and revenue while remaining laser-focused on creating and sustaining exceptional client
About Steno
Founded in 2018; grown from 9 to a fully remote team of about 200 in 4 years

Values: be highly reliable, constantly innovate, operate with a hospitality mindset

Diverse backgrounds welcome! Steno employees have a unique blend of legal, technology, operations and finance experience

We are revolutionizing the litigation and court reporting industry

Flexible litigation financing (e.g., DelayPay)

Cutting-edge technology - unique products and integrations to maximize the output of legal professionals

White glove, concierge customer service that our clients rave about
Steno is an equal opportunity employer and does not discriminate based on race, religion, color, sex, gender identity, sexual orientation, age, non-disqualifying physical or mental ability, national origin, veteran status, or any other basis covered by appropriate law. All employment is decided based on qualifications, merit, and business needs. Applicants needing special assistance or accommodation for interviews or website access may contact us by sending an email to hr@steno.com.
Note: Steno personnel will always have either a steno.com email address or will contact you via Rippling Applicant Tracking. Act with caution if asked for personal information. Background checks, for example, are only conducted after an offer has been extended.